An efficient running pump will use less fuel. This will give you higher performance in a cost effective manner. Many people ignore the regular inspection of their pumping station. This can cause problems and pumps might have problem in running smoothly. If you face any pumping issue, you can go for the klargester pumping station. Experts will give you cost effective and quick services. They will also tell you about the various parts that need to be repaired or replaced to get better performance.
Tips to maintain the efficiency of your pumps: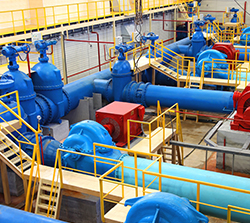 Check for the unusual noises – there are two types of noises that come from the pumps, one is mechanical and the other is hydraulic. You should determine the noise and then look for the solution accordingly. Look for the strainer in your pumps as unwanted items in the strainer can cause excess noises.
Do regular checks for clogging – regular check for any clogging should be done as clogging valves can result in malfunctioning of the pump station. Clogging might also cause overheating of the pumps. This can affect the efficiency of your pump station to a great extent. Thus, avoid any clogging.
Check for leaks – always check for the leakage. Air leaks are very common issues in the pump stations. Seal the gauge properly to avoid any air leakage. The air pressure inside the valves should be maintained to avoid any problem. Try to immediately fix all the leaky seals in your pumps to increase its lifetime.